Spend $100 or more and get at least 10% in FREE MERCHENDISE! (up to 25%)
World's largest selection of consumer 1.4G fireworks available.
Sparklers, confetti and explosions for those special celebration events.
FEDERAL AVIATION ADMINISTRATION
Your safety is our number one concern.
Fireworks are forbidden in your carry-on and checked baggage. Do not mail or ship fireworks as air parcels.
It's the Law… Persons violating the Hazardous Materials Regulations (49 CFR, parts 171-180) are subject to a civil penalty of not more than $75,000 for each violation. In cases involving death, serious illness, or severe injury to any person or substantial destruction of property, a civil penalty may be increased to $175,000 for each violation. Criminal violations may result in fines and imprisonment of up to 10 years.
Website: www.faa.gov/go/packsafe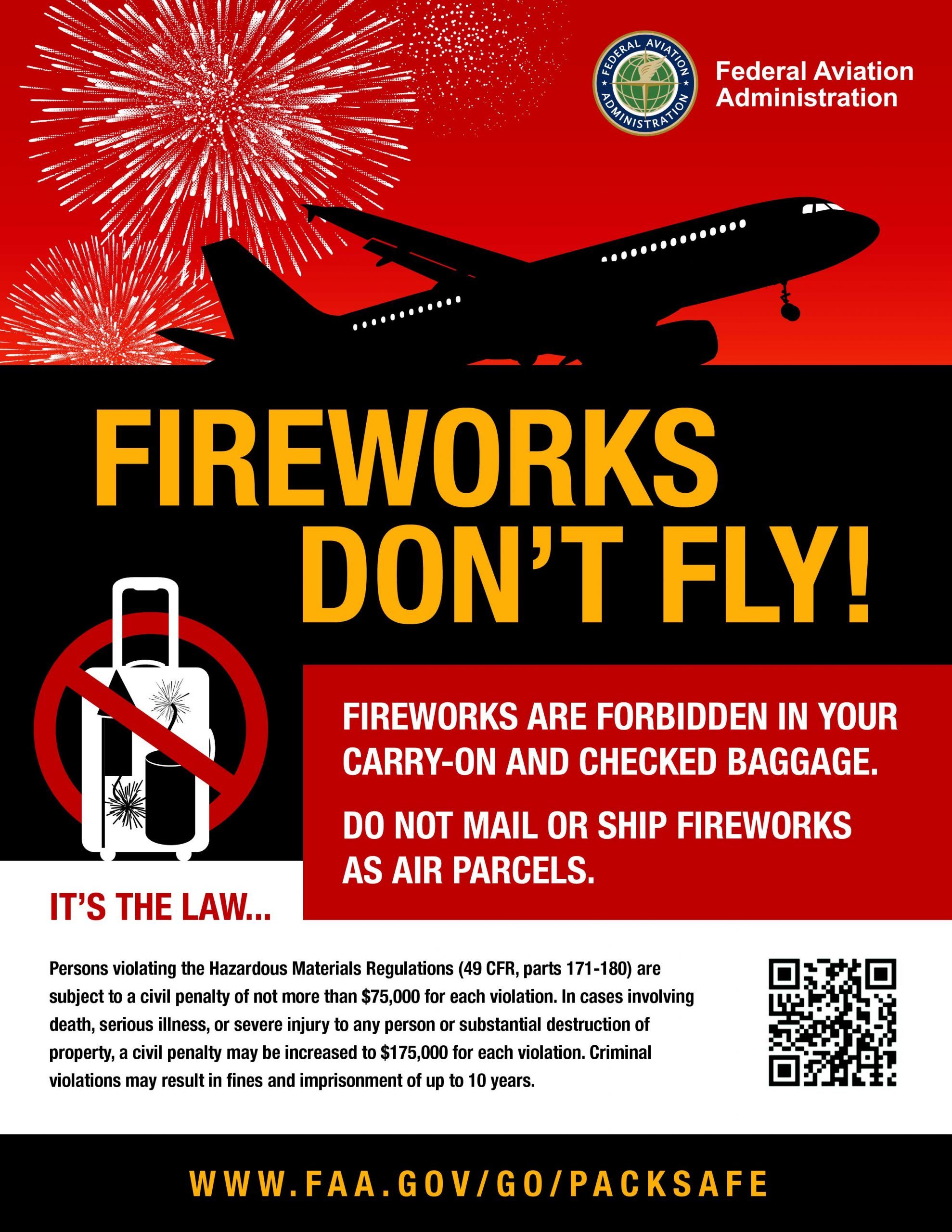 JUST A FEW PAST COMMENTS AND INQUIRIES FROM OUR CUSTOMERS…
we made our trip to Shelton's Fireworks! Yet another wonderful time spent shopping and getting wonderful things to celebrate the 4th of July!! All the staff were very helpful and kind!! What a great place to purchase all the party favors to have a great fireworks display at home. Our family and friends always say how great the show is!! We cannot take all the credit because if it were not for great products it just would not be the same!!! Thank you to the Shelton family and staff !!!
Aaron had a finale that did not meet his expectations failing to complete its firing cycle. He sent a photo of the item and his sales slip and was very pleased with the way that Shelton Fireworks at Eagleville handled the situation for him. "Dear Paul You guys rock. I was definitely not expecting a check. I figured I would get a voucher for next year so i was really surprised when i opened the envelope and saw it was a check.
SAVE BIG WITH SHELTON FIREWORKS, LLC
THE BEST NAME BRAND FIREWORKS AT THE BEST PRICES
SPEND $100 & GET $10. SPEND $500 & GET $125. THE MORE YOU SPEND, THE MORE YOU GET!
SHELTON FIREWORKS, LLC OFFERS THE WORLD'S LARGEST SELECTION OF IN-STORE FIREWORKS!
WITH FIREWORKS RANGING FROM $3 to $360, WE HAVE FIREWORKS FOR EVERYONE!
SHELTON FIREWORKS, LLC NEWS & UPDATES