Federal Avation Administration Notice: Fireworks Don't Fly!
Fireworks are forbidden in your carry-on and checked baggage. Do not mail or ship fireworks as air parcels.
It's the Law… Persons violating the Hazardous Materials Regulations (49 CFR, parts 171-180) are subject to a civil penalty of not more than $75,000 for each violation. In cases involving death, serious illness, or severe injury to any person or substantial destruction of property, a civil penalty may be increased to $175,000 for each violation. Criminal violations may result in fines and imprisonment of up to 10 years.
Website: www.faa.gov/go/packsafe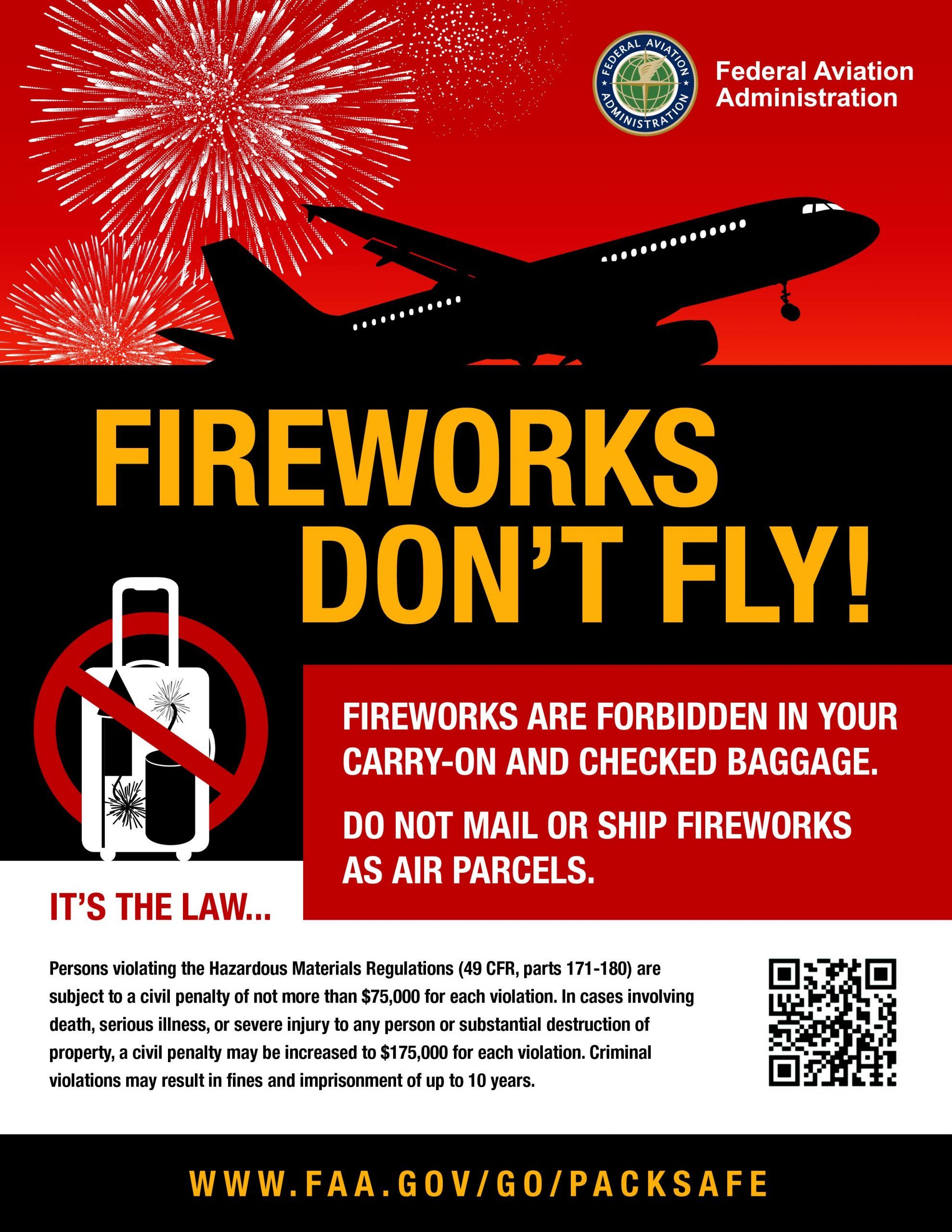 Your safety IS our top concern.
Here are safety rules to remember before you shoot fireworks.