SHELTON FIREWORKS
CATALOG
PRICES MAY VARY BY LOCATION. PRICES DO NOT INCLUDE APPLICABLE SALES TAX.
COMMANDER IN CHIEF (A 500 GRAM LOAD)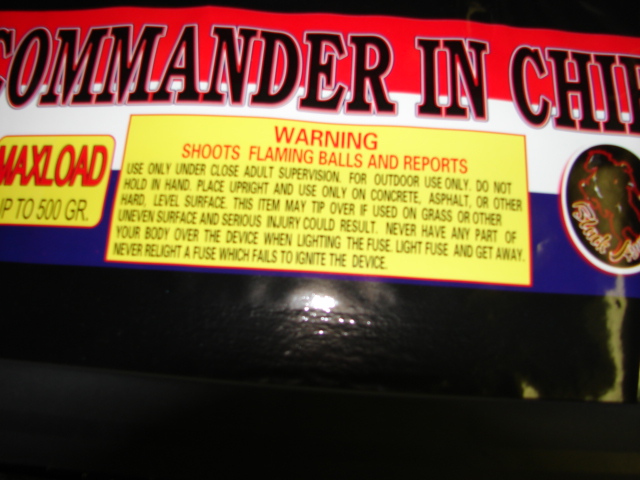 25-shot red tail to red coco to rain, green tail to green coco to rain, blue tail to blue coco to rain, yellow tail to yellow coco to rain, red/green/blue/yellow tail breaks to red/green/blue coco. Price $54.95 each.