SHELTON FIREWORKS
CATALOG
PRICES MAY VARY BY LOCATION. PRICES DO NOT INCLUDE APPLICABLE SALES TAX.
SHANGRI LA (A 500 GRAM LOAD)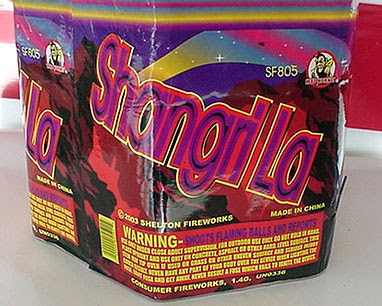 Shangri la is a 500-gram load with 15 shots which will serve well as your grand finale. Alternating whistling and crackling tails to golden willow to red, weeping willow and crackling chrysanthemum. Price $54.95.