SHELTON FIREWORKS
CATALOG
PRICES MAY VARY BY LOCATION. PRICES DO NOT INCLUDE APPLICABLE SALES TAX.
MOBSTER #1000 (A 500 GRAM LOAD)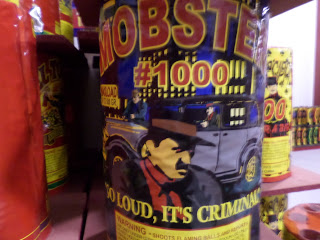 9 shots in this very heavy finale that Greg Shelton, owner of Shelton Fireworks, is displaying. You get alternating whistles and silver tails to assorted wave, color glittering and dragon eggs ending with silver crackling. Price $59.95.