SHELTON FIREWORKS
CATALOG
PRICES MAY VARY BY LOCATION. PRICES DO NOT INCLUDE APPLICABLE SALES TAX.
LAND OF THE FREE HOME OF THE BRAVE (A 500 gram load)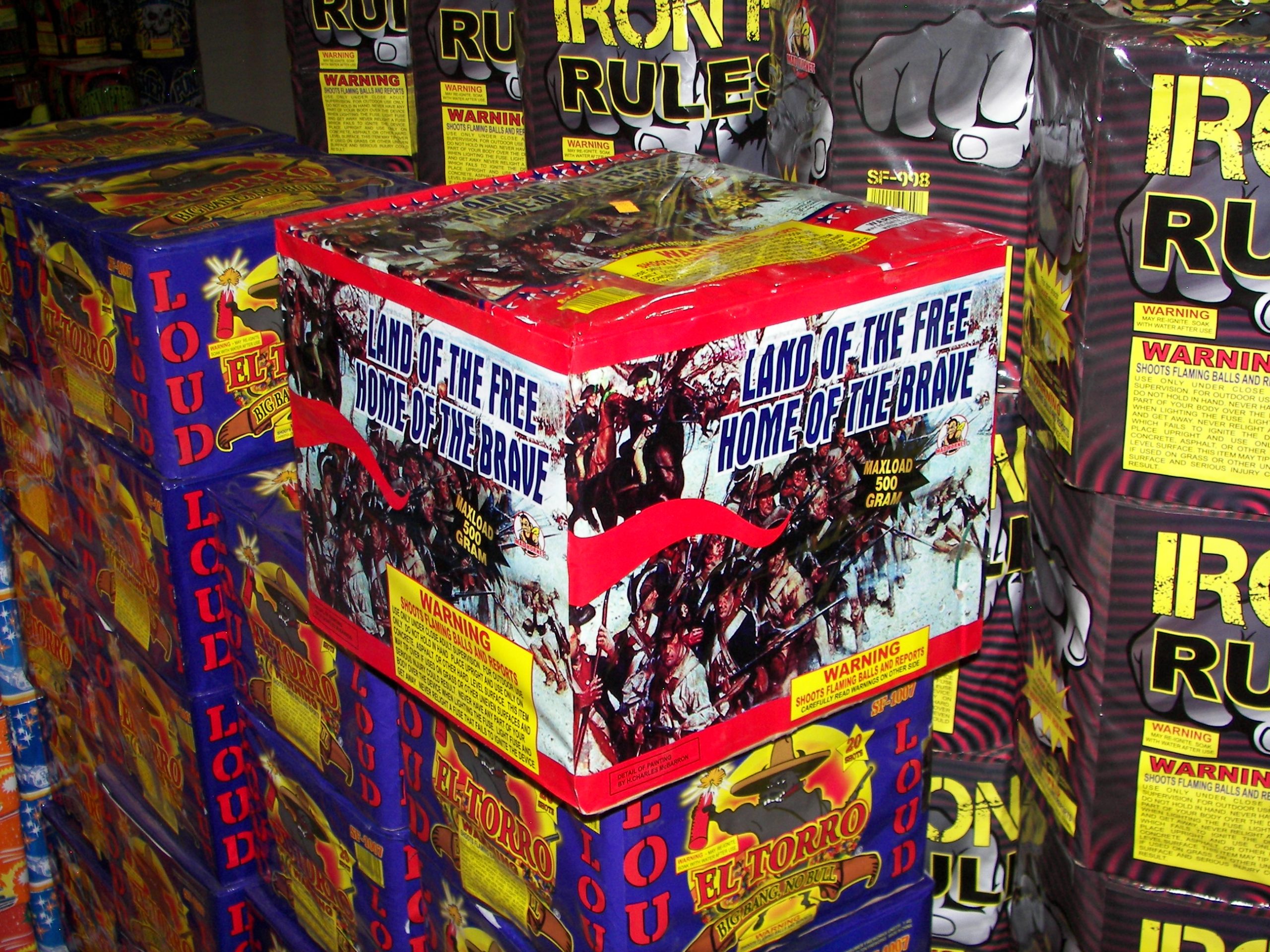 9 shots each of whistle tail to assorted color fish with dragon eggs, crackling rain to palm, crackling chrysanthemum. ends with 2 double break color shells. Price $35.95.